Are You Buying The Semiconductor Group Here?
The semiconductor sector has been one of the most profitable here in 2019. Since the Christmas Eve lows, the Semiconductor Index is up nearly 40%.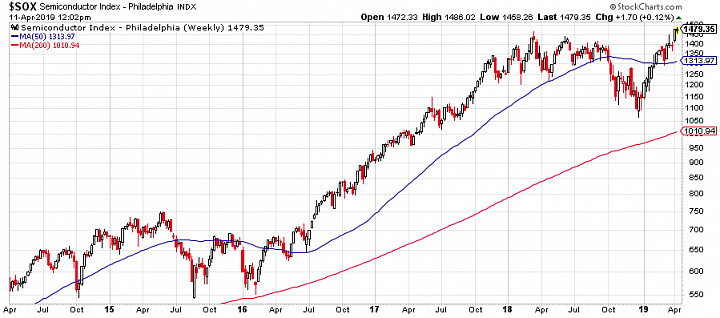 But there's reason for caution. Semiconductor stocks are expected to see earnings drop more than 20% compared to Q1 from a year ago. The P/E on the group has risen to 18 putting it more on the expensive side of things.
Are you still bullish on semiconductors or are you more inclined to avoid here?
Agree = Bullish
Disagree = Bearish
Voting is over
Waiting for


the right answer