4 ETF Trade Ideas - XLV, SOXX, XRT, USO
Here are my four ETF trades to consider as we head into the weekend.
Healthcare Select Sector SPDR ETF (XLV)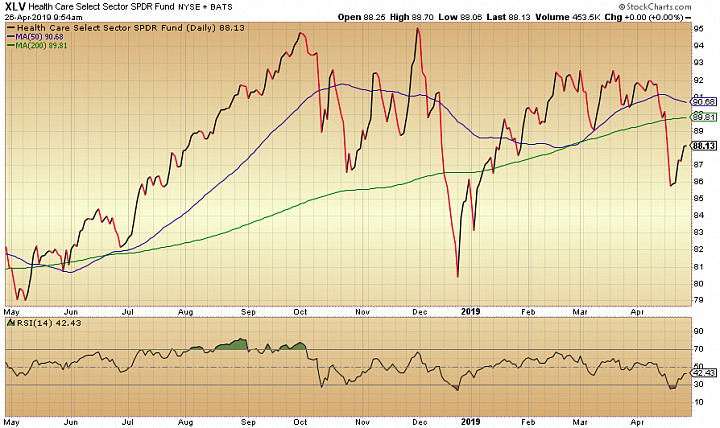 The healthcare sector is finally having a good week. XLV is up more than 3% with other specialty subsectors like healthcare services and medical devices doing even better. I believe the recent pullback is overdone and healthcare was primed for a bounce. Things still looking attractive here.
iShares PHLX Semiconductor ETF (SOXX)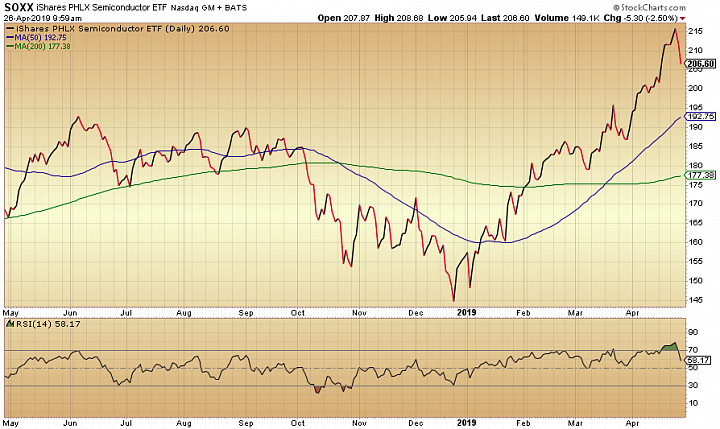 There wasn't much room for error in the semiconductor given a 30%+ rally this year coupled with a forecast for -23% earnings growth. Intel's (INTC) stunningly weak quarterly earnings were the catalyst for a near-3% pullback in SOXX. Micron (MU), AMD (AMD), Nvidia (NVDA) and Texas Instruments (TXN) all dropping as well. Be cautious here.
VanEck Vectors Retail ETF (XRT)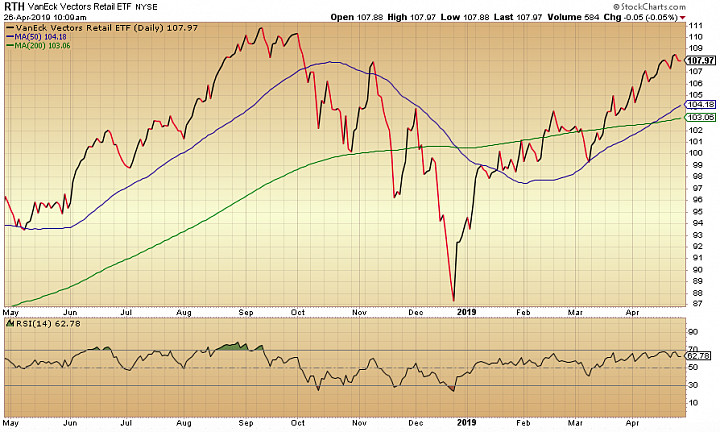 The retail sector is getting Amazon-ed again as the company announced its intention to offer one-day shipping to Prime members. Retail stocks like Target (TGT) took a hit initially but seem to have stabilized following the strong Q1 GDP number. I'd hold here as the economic numbers will outweigh the Amazon move.
United States Oil ETF (USO)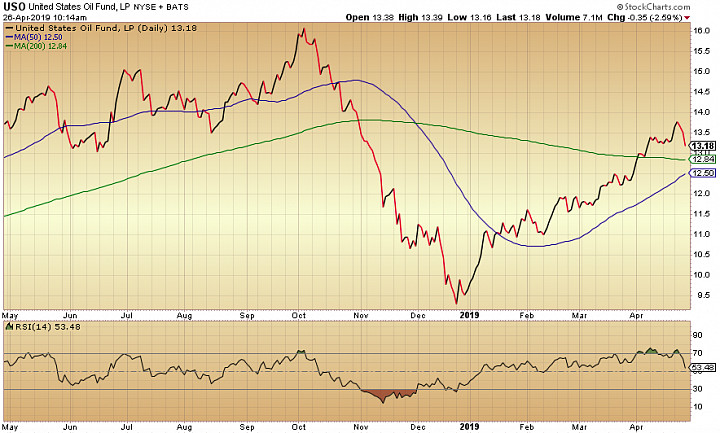 President Trump again said that he wants OPEC to bring oil prices down. Oil prices are down about 2% this morning in response. This is far from the first time we'd heard this demand from the White House and it likely won't be the last. Oil prices usually drop modestly when Trump speaks on oil prices before returning to normal activity. Buy the dip.
What do you think? What are you trading today? Comment down below!