The Homebuilders ETF Could Be Heading For Its 14th Straight Down Day
If there's a toxic segment of the equity markets today, it's probably the homebuilders. The double whammy of higher interest rates and slower pending home sales has sent the group spiraling downward. The ETF's last up day was way back on September 18th. Since then, it's posted 13 straight down days and is on pace for a 14th today.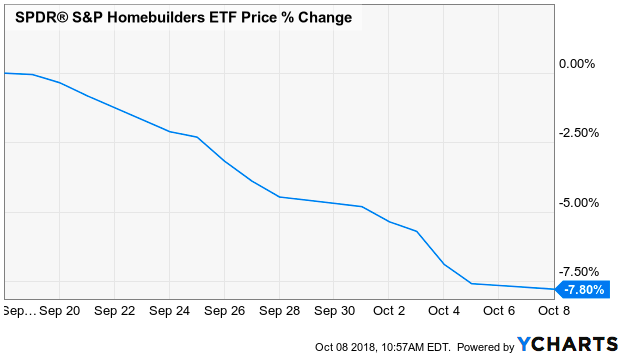 During the streak, the SPDR Homebuilders ETF (XHB) is down nearly 8% and is down almost 16% year-to-date. No need to try to catch a falling knife here. All sentiment in this area is negative. As rates continue to rise, homebuilder stocks will remain under pressure with further losses likely ahead.
What do you think? Are you staying away from the homebuilders? Comment down below!