Netflix Will Fall After Monday's Earnings
I know that betting against Netflix lately has been a fool's errand, but some analysts have worries that subscriber numbers may come in short of expectations. We know that Netflix is a stock that trades almost entirely on subscriber numbers, especially around earnings time. While Netflix continues to burn through cash as it builds its exclusive content library, analysts are still expecting revenue of around $4 billion (which would be about 40% year-over-year growth) and earnings of $0.79. Still, it's all about subscribers.
Here's what to expect for Monday's report.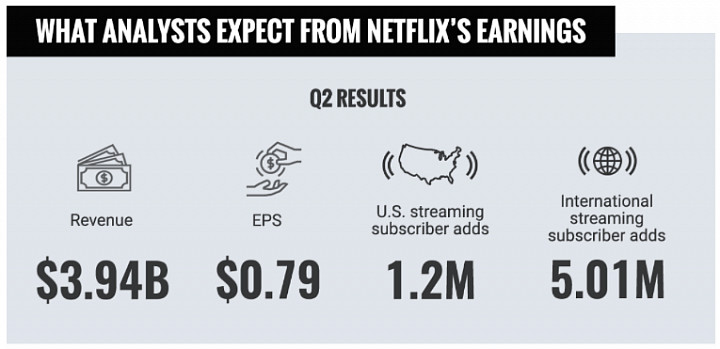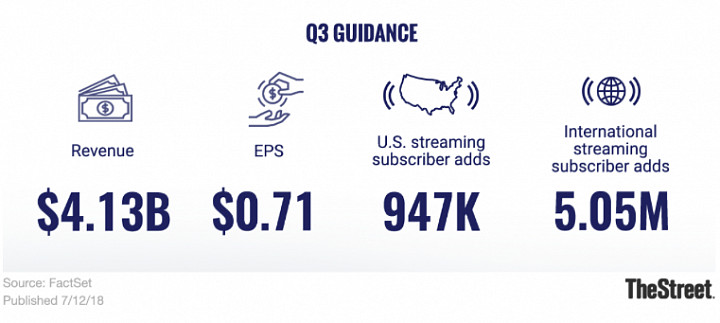 About 6 million new subscribers total, most coming from overseas, are what analysts are expecting. To provide some context, the last time Netflix missed subscriber growth estimates was five quarters ago. During that report, the stock dropped around 3% after hours. Recent quarters have been a much more positive story with the stock popping anywhere between 6% and 10% following results.
While history may be on Netflix's side, I can't help but feel that the company is due for a slowdown. The stock has more than doubled this year and trades at around 84 times forward earnings. Yes, Netflix is humming, but there's little room for error with those kind of numbers.
A lot of investors aren't terribly concerned with the company's financials but maybe they should be. Netflix has burned through about $2 billion in cash over the past 12 months in order to finance their content library and overseas expansion.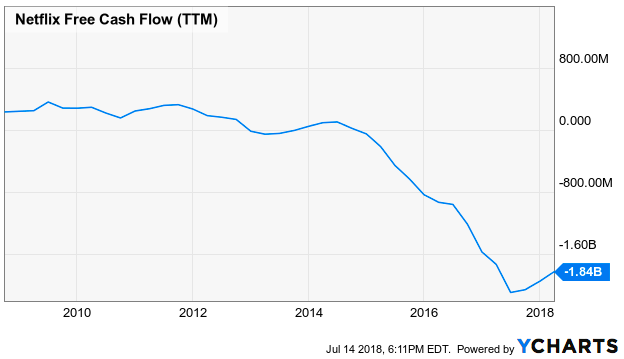 A lot of that cash has been financed through additional debt offerings. Netflix is now up to $6.5 billion in long-term debt on its books.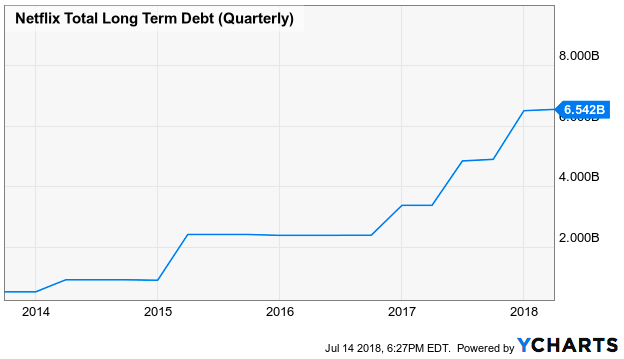 Right now, the stock is priced for perfection and, in my opinion, there's more downside than upside right now. The subscriber growth number will obviously be the key metric coming out of Monday's earnings, but also keep an eye on cash spend (and any indications that it may need to issue additional debt to cover it) and the company's overseas expansion. Any negative sentiment in either of those two areas could exacerbate a miss in subscriber growth.
I believe that Netflix will be headed down following Monday's earnings report.
What do you think? Will Netflix be headed higher or lower after Monday's earnings report? Comment down below!