Jim Rogers Launches Artificial Intelligence ETF
Quincy Jones. T. Boone Pickens. Brian Kelly. All have launched (or in the case of Jones, hoping to launch) ETFs with their names tied to it. Add longtime commodities investor Jim Rogers to the list. Today, the Rogers AI Global Macro ETF (BIKR) launches with a focus not on commodities but single country funds.
According to a press release, "BIKR seeks to provide investors with an optimally weighted global portfolio - holding primarily single-country ETFs - based on macroeconomic factors by leveraging the capabilities of AI and the multi-decade expertise of Jim Rogers to find, track and project leading economic indicators." The fund will use artificial intelligence to sift through macroeconomic data in order to identify attractive opportunities within specific countries and the global economy.
The fund is set up as an "ETF of ETFs" using mostly iShares country-specific funds. Currently, the fund has 39 components in all with Brazil holding the top spot.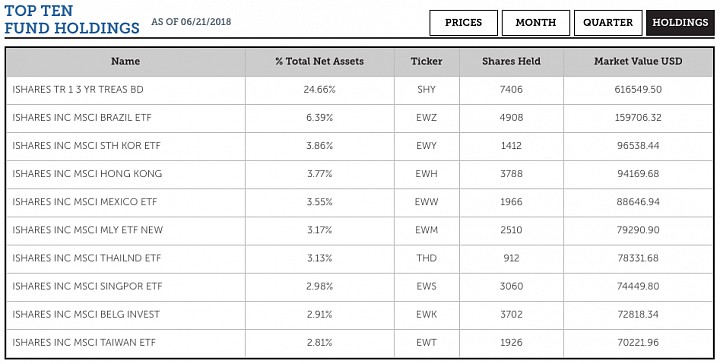 Artificial intelligence is all the rage lately. We've seen several funds, such as the AI Powered Equity ETF (AIEQ), launch with the goal of using computer power to pick stocks. Adoption has been relatively modest so far. AIEQ has accumulated around $147 million in total assets, but that number has been relatively stagnant since February. The next big hurdle will be to determine if AI is able to deliver above average returns over a longer time frame. So far in 2018, AIEQ has outperformed the S&P 500 (SPY) 11% to 4%, so initial results are encouraging. Having an industry leading name like Jim Rogers attached to the project should only help.
The fund charges a 0.75% management on top of the acquired fund fees of the component ETFs. In total, the fund currently has an overall expense ratio of 1.18%.