Small Caps Leading The Market Higher In 2018
The markets have flipped the script in 2018, especially since the peak right before the February correction.
Large-caps have led the market higher over the past several quarters, but it's small-caps that have now become the leaders this year.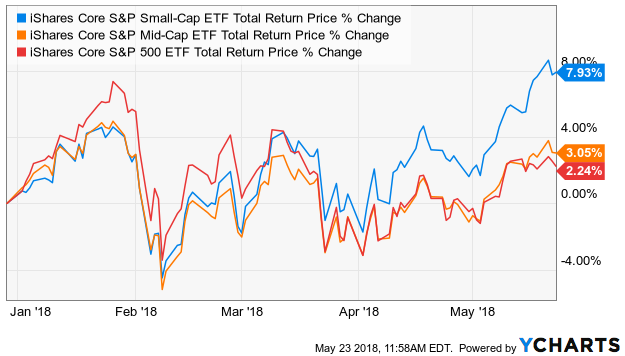 Since roughly the beginning of April, small-caps started separating themselves from the pack, with growth, not surprisingly doing better than value. Looking strictly at the iShares Core ETFs, the Small-Cap ETF (IJR) has gained nearly 8%, easily topping the 3% return of the Mid-Cap ETF (IJH) and the S&P 500 ETF (IVV). Go back to the 2018 peak on January 26th, and the difference becomes even more pronounced.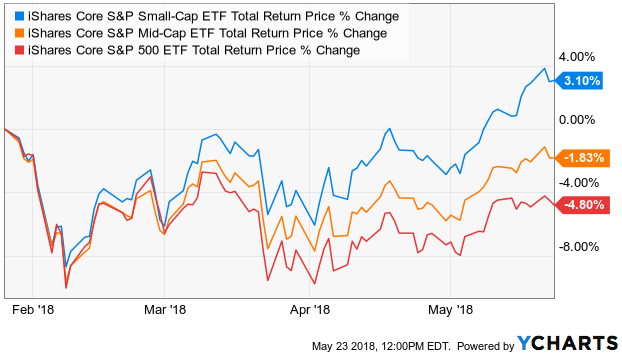 Small-caps have outperformed large-caps by nearly 8% over the past four months. Small-caps could be positioned for further gains heading later into the year, thanks to a healthy economy and corporate tax cuts, two benefits which should show up quicker in smaller companies than larger ones.
What do you think? Are you bullish on small-caps right now? Comment down below!