RIP Short Squeeze ETF
The Active Alts Contrarian ETF (SQZZ) becomes the latest victim of lack of investor interest as it will be closing its doors on May 25th. It's one of those funds that started off with a somewhat interesting concept, but ultimately proved too niche-y and failed to gain traction.
SQZZ's strategy was to target heavily shorted stocks, companies that were out of favor with the market to begin with, that had the potential to rise on good news causing shorts to begin covering their positions. Thus the name The Short Squeeze ETF.
It never really gained any interest. It started out with a modest $2.5 million seed and then saw withdrawals from there.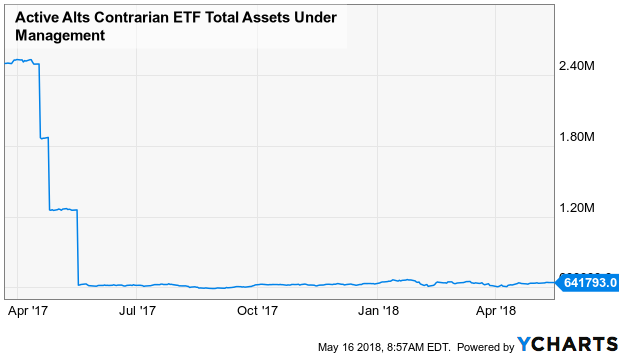 The fund also charged a 1.95% expense ratio, which likely ended up sealing its fate. The concept wasn't necessarily a bad one, but in a market where investors are looking for only the cheapest products with expense ratios of about 0.15% or less, this fund never really stood a chance.
RIP SQZZ!