POLL: Will The Fed Cut Rates On Wednesday?
A very simple question... does the FOMC cut the Federal Funds rate on Wednesday?
Agree = Yes; Disagree = No
Not long ago, the answer was a slam dunk "yes". In fact, the bigger question might have been whether or not it decides to cut the benchmark rate by 50 bps instead of 25. But thanks to cooling trade tensions and strong consumer activity, it's now essentially a coin flip.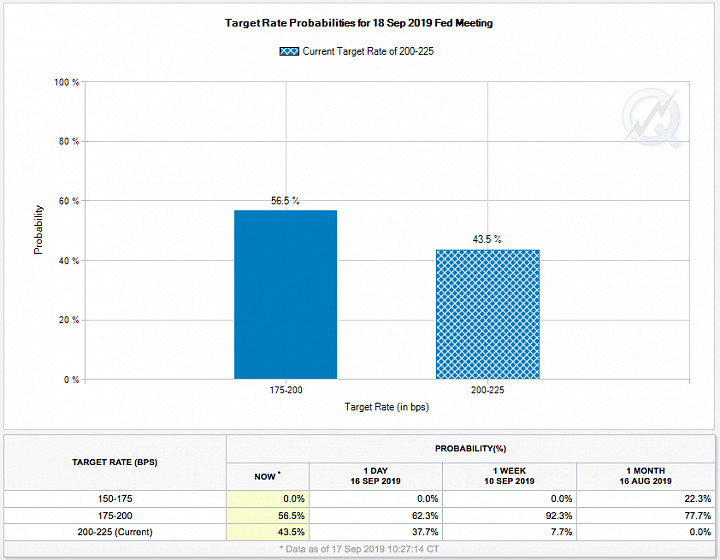 One month ago, a rate cut was guaranteed and there was a legitimate 1-in-4 chance that a 50 bps cut would happen. Now it's nearly 50/50 that we won't get a rate cut at all. Imagine Trump's reaction if the Fed stands pat!