10 Year Yield Rises Modestly on Rate Hike; Fed Sees 5 More Rate Hikes by End of 2019
As expected, the Fed raised interest rates by a quarter point on Wednesday. The target Fed Funds rate band now sits at 1.50-1.75%. It was a unanimous 8-0 vote.
The Treasury market was only modestly changed on the news. The 10-year note rose from around 2.89% to 2.93%.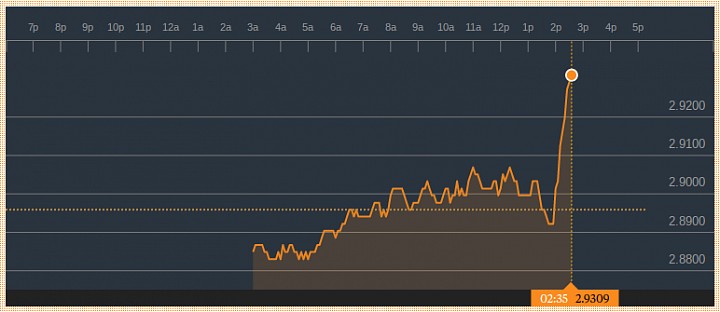 Among the comments coming out of the meeting....
"The economic outlook has strengthened in recent months."
Sees "further gradual adjustments in the stance of monetary policy."
"There is no sense in the data that we're on the cusp of an acceleration in inflation."
The updated Fed Dot Plot report indicated that the median forecast of Fed members calls for a range of 2.75-3.00% by the end of 2019, or five more hikes.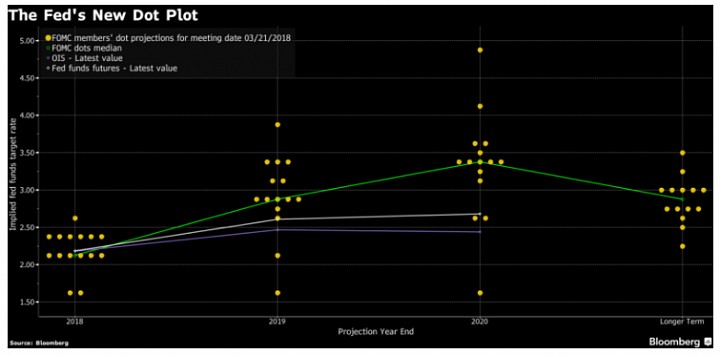 The Fed Dot Plot has been notoriously inaccurate in forecasting future Fed policy, so take these numbers with a few shakers of salt. The inflation rate has yet to stay above the target 2% mark and wage growth remains tepid.
Overall, I take this as the Fed sees the economy is strong and inflationary pressures are modest. This should be a positive sign for stocks as we move forward in 2018.