XLC: This Isn't An Old School Telecom ETF
MSCI and S&P Dow Jones Indices recently announced radical changes to what was previously known as the telecom sector. Gone are the days of AT&T (T) and Verizon (VZ) monopolizing a basket of mostly old school phone companies. Replacing it is a revamped "communication services" sector which will include add names from the tech and consumer discretionary sectors. In are companies, such as Facebook (FB), Alphabet (GOOG), Netflix (NFLX), Disney (DIS) and Comcast (CMCSA).
While the official changes to the GICS sectors won't take place until later this year, State Street has already debuted the Communication Services Select Sector SPDR ETF (XLC), which is designed to replicate what the sector should look like when the transition is complete.
For a comparison of how the group will change, take a look at a recent composition of the Fidelity MSCI Telecommunication Services ETF (FCOM) prior to any sector changes.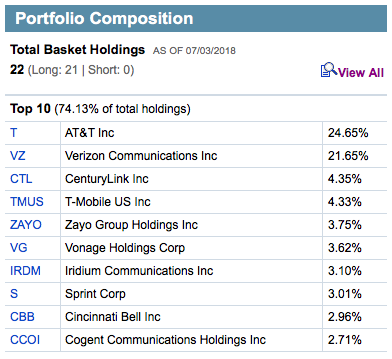 Verizon and AT&T account for nearly half of the portfolio, which is filled in with traditional telecom names, such as Sprint (S) and Vonage (VG). Now, take a look at the new Communication Services ETF.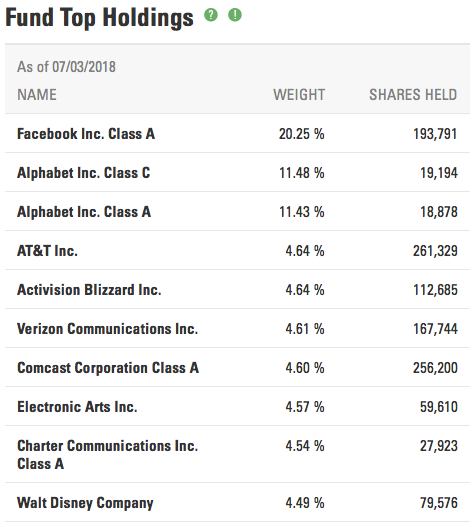 Verizon and AT&T still make the top 10, but this fund looks a whole lot different. Now, Facebook and Alphabet account for more than 40% of the portfolio. You also get video game companies, such as Activision Blizzard (ATVI) and Electronic Arts (EA). What was strictly a telecom sector has now transformed into a sector dominated by internet, software and media companies.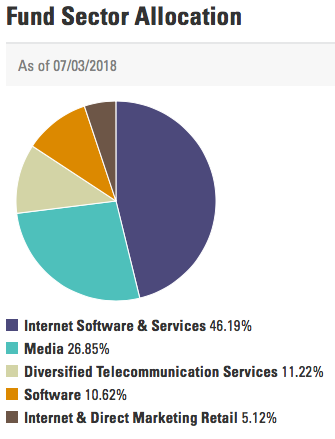 Given the current landscape, XLC is definitely a more accurate representation of how people consume media and communicate with each other. The old telecom sector was known for its boring, stodgy old names, but was a favorite among dividend investors for their rich yields. That's not so much the case with XLC. Its underlying index quotes a dividend yield of just 1.1%. Time to look elsewhere for your dividends!
What do you think? Will you be adding the new communication services sector to your portfolio? Comment down below!