Will The Fed Take Rates To Zero Again?
Jerome Powell's testimony pretty much cemented a July rate cut although there's still some uncertainty as to whether the cut will be 25bps or 50bps. The Fed Funds futures market is forecasting a roughly 40% chance that there will be 4 or more quarter-point rate cuts by the April 2020 meeting.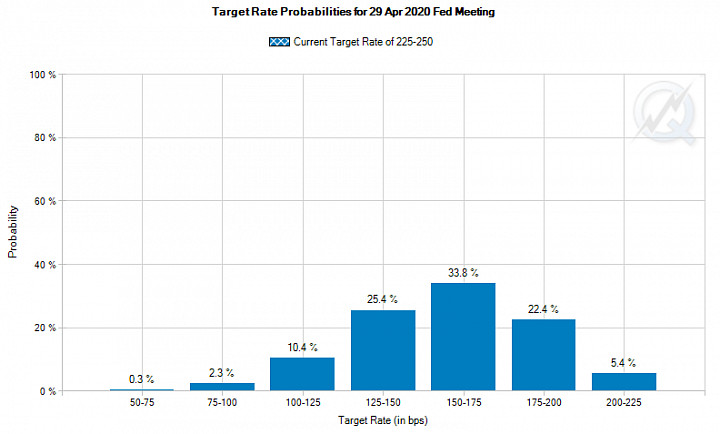 With the Fed's apparent new mandate to inflate the expansionary bubble as full as possible and keep asset prices continually rising, the question becomes how low will the Fed ultimately cut rates in order to keep things going? Some bears are already predicting the Fed Funds rate going all the way back down to zero.
When all is said and done, where do you think the Fed Funds rate ends up?
Agree = The Fed Funds rate ends up back at zero.
Disagree = The Fed Funds rate stays at 0.25% or above.
Feel free to vote and comment down below!
Voting is over
Waiting for


the right answer